Back
---
Recovery Coaching: How Does it Work and How Can it Help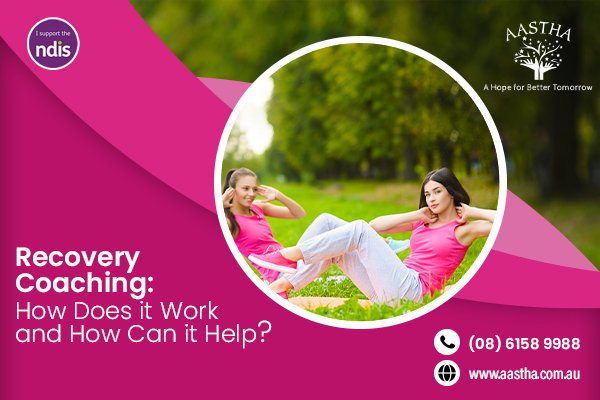 Psychosocial recovery coaches are NDIS funded workers with extensive knowledge about mental health and psychosocial disabilities. They also have an in-depth understanding of NDIS supports and services. This recent support was introduced by the NDIS to assist people with psychosocial disabilities to skilfully navigate the NDIS system and make the most out of their NDIS plan. There is an uncanny resemblance between the duties of a Psychosocial Recovery Coach and a Support Coordinator but they are not the same as the recovery coaches are expected to have either lived or learnt experience of mental illness and recovery.
In Recovery Coaching, the focus is more on coaching the people towards their recovery goals. The aim is to support people in their recovery and to help them lead a purposeful life. In order to achieve that, the Psychosocial Recovery Coach will spend time with the participants and their loved ones to assess their needs. That way they can help you identify achievable goals and find out services that assist those goals.
They will also stay connected with teams that provide you with various services and inform them about your decisions and preferences. Everything from getting you the required support from mental health services, helping you keep track of your progress to simply going on a walk with you and lending a listening ear comes under the services that they provide. It is important to remember that this is not a daily direct support as the budget won't allow it.
Aastha is a registered NDIS service provider based in Perth, WA. We can help you connect with qualified Psychosocial Recovery Coaches who will help you manage and coordinate your NDIS supports. They will provide you with their expertise that can help manage your stress and hasten your recovery. Contact us today for more details regarding this service.
---