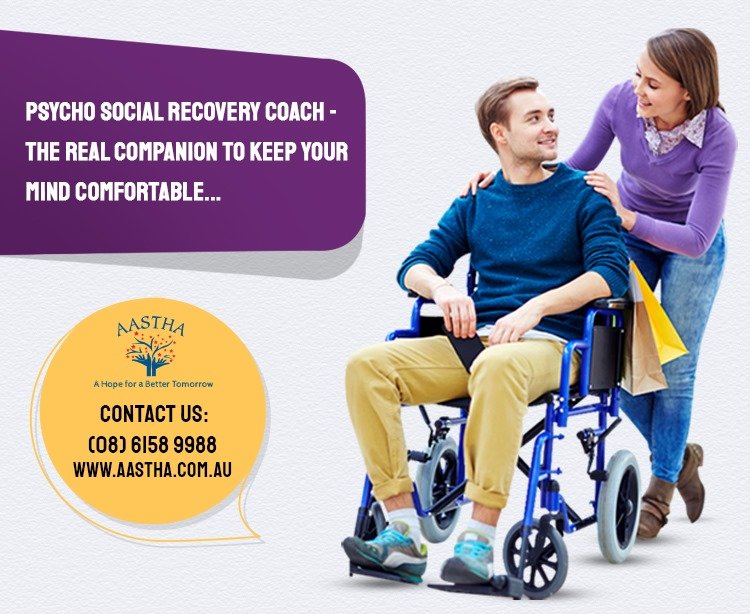 Psycho-Social Recovery Coaching – How To Find The Right NDIS Psycho Social Support Provider
The NDIS has always focussed on the holistic improvement of disabled individuals and has launched schemes targeting the physical, mental and social aspects of the individual, to be positively impacted with the NDIS Funding Services. This is why NDIS introduced a dedicated Psycho-Social Recovery Support Coaching scheme under NDIS Mental Health Support.
Psycho-Social Disability mainly focuses on the functional barriers faced by someone with a mental health condition. This may restrict a person's ability to concentrate, interact with others, manage stress, multi-task, be in certain environments, and complete tasks. People with such a disability could be supported with the right kind of coaching to help overcome these barriers.
An NDIS Recovery Coach is a form of NDIS support where an experienced professional helps an individual in achieving an optimal state of personal, social, and emotional wellbeing. By a combination of recovery-oriented practices and coaching principles, they work collaboratively with the individuals, their family, and friends, to build capacity and resilience in their day-to-day life. They will also work on behalf of the NDIS provider on the plan and review the recovery goals.
Eligible individuals could reach out to an NDIS Registered Support provider or NDIS Support Coordination Service provider, to avail themselves of the services of a psychosocial recovery coach.
It is always recommended to consider whether the recovery coaches are experienced, have good communication skills, are available at suitable times and locations, are registered with the NDIS Quality and Safeguards Commission, and have a lived or learned experience of the psychological disability.
Being one of the highly-rated disability support service providers in Western Australia, Aastha has been providing NDIS Psychosocial Support with highly skilled support personnel across Perth, Joondalup, Mirrabooka, Morley, Osborne Park, Victoria Park, Canningvale, Maddington, Armadale, Cockburn Central, Kwinana, Rockingham, and Mandurah.