Back
---
Exploring New Avenues: Supported Independent Living and NDIS Funding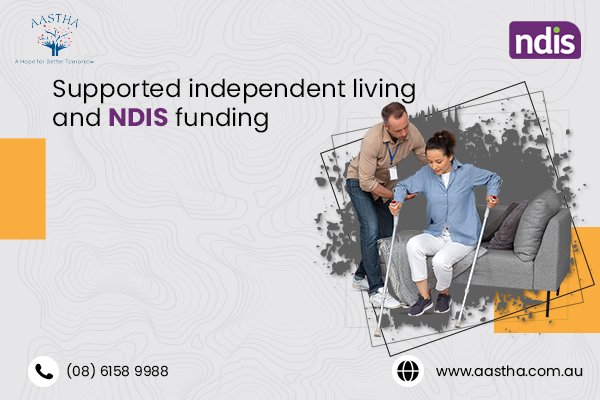 Supported Independent Living (SIL) is an NDIS funded support that enables differently-abled individuals to become more independent. This support helps people with disabilities to access assistance while living in a shared or individual space. Usually, when the NDIS participants express their desire to explore home and living options as part of their goals, they are encouraged towards this support where they are recommended to fill out a
'Home and Living Supports Request form'. The NDIA will review the form to make decisions regarding the funding. The most important thing to remember is that Supported Independent Living (SIL) do not fund the rent, daily expenses, home modifications, hospital charges or things that fall under other sections of the NDIS funding guide. This support is designed for people with higher support needs who require 24/7 care or some sort of assistance throughout the day.
This includes help with cooking meals, household tasks, help with managing things around the living arrangement and personal care. If it's a shared living arrangement, the price of SIL will depend on the number of people and the level of care provided.
Supported Independent Living (SIL) is one of the many homes and living options participants can access under NDIS. Other than this support, NDIS also provides Special Disability Accommodation (SDA) for differently-abled individuals with more complex needs.
Aastha is a registered NDIS service provider based in Perth and we can help you find the ideal living option for you that acts as a stepping stone in your journey towards independence. We can help you with everything from the pricing of your SIL to your choice regarding the location and specifics of the living arrangement. Reach out to us today for a detailed walkthrough of this NDIS support and the procedure for accessing its funding.
---