Back
---
Disability Care and the Importance of Mental Health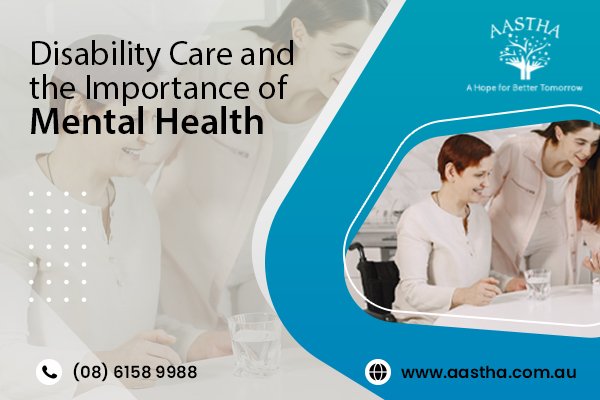 People with disabilities have to overcome plenty of hurdles daily to become a part of mainstream society. When you throw mental health challenges into the mix of health problems that they already face, they are further stigmatised and face added discrimination. Often, the discussions surrounding disability care tend to focus on physical care as the priority, disregarding the impact of disability on a person's mental health not to mention the fact that certain disabilities arise solely from mental health issues called Psychosocial disabilities. All this points to the importance of prioritising proper mental health care along with physical care for differently-abled individuals. Australian Bureau of Statistics conducted a survey in 2018 to examine the prevalence of psychosocial disability in Australia.
They found that nearly 1.1 million Australians which is 4.6% of the population had a psychosocial disability. But a majority of these people have at least one other condition related to disability and therefore the NDIS support that they receive are not related to their Psychosocial disability most of the time. Recently, the NDIS has been making several changes in the supports provided including the introduction of psychosocial recovery coaches which indicates good policy changes that prioritise mental health care.
While state-run mental health systems are responsible for acute clinical mental health support, NDIS focus on supports that focus on the participant's long-term recovery, functional ability and community participation. The primary emphasis is given to capacity building and helping the NDIS participants to live independently.
Aastha is a registered NDIS service provider who can help you take care of your physical health as well as your mental health. Our services are available all over the cities of WA. Contact us today and we will help you connect with the best professionals, services and caretakers available. We are with you on every step of your NDIS journey
---