Back
---
A Journey of a Thousand Miles Begins with a Single Step: NDIS Psychosocial Support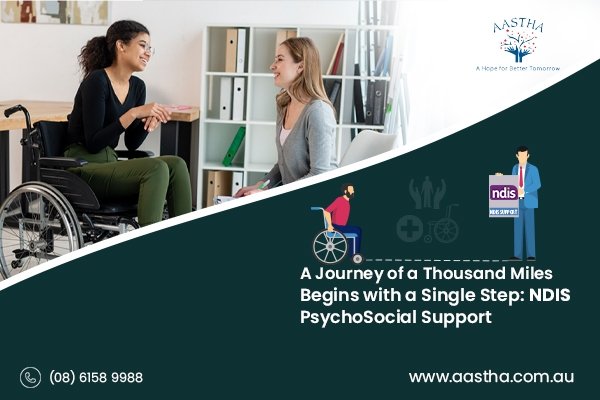 The psychosocial disability support funded by the National Disability Insurance  Scheme (NDIS) seeks to help differently-abled individuals struggling with disabilities related to their mental health. During the past few years, the NDIA has been giving more importance to mental health. The agency organised numerous mental health workshops for professionals and NDIS Local Area Coordinators. But not everyone with a mental health condition is eligible for the support. Evidence substantiating psychosocial disability as the participant's primary condition and that it is likely to be permanent needs to be provided to the NDIA.
The evidence to support the disability claim can be provided by health professionals, a  case manager or even the carer of the prospective participant. If the participant is not in a  condition to apply for the support or their disability hampers their ability to understand that they need support, their legal guardians can provide consent on their behalf. There is a strong stigma attached to mental health and related conditions. But the NDIS gives utmost importance to your privacy and doesn't ask you any questions about your diagnosis other than the queries about how it affects your functional capacity. Through registered service providers you can access psychological therapies, psychosocial support, and community-based support funded by the NDIS. Services of psychosocial recovery coaches are available to help you become more confident in yourself. Recovery coaches are available to help you in your journey towards healing and recovery.
Aastha (ACS) is a registered NDIS service provider who works with qualified professionals to deliver you the best possible mental health supports out there. We provide NDIS psychosocial support all over WA . Contact us today with your queries and we will guide you in the right direction.
---