Back
---
The Importance of Finding the Right Disability Service Provider for a Successful NDIS Journey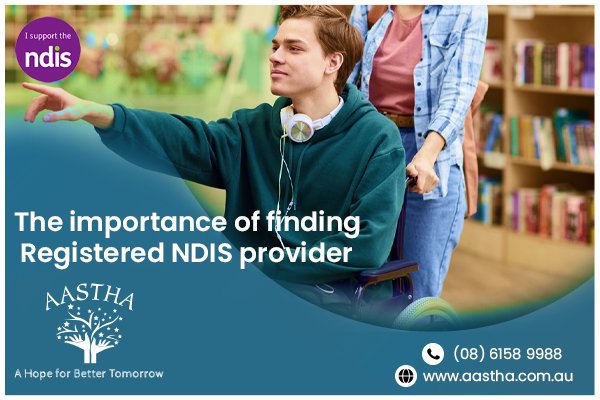 The National Disability Insurance Scheme (NDIS) is an integral part of the network of supports and services that help people with disabilities in Australia to live a life of independence, dignity and self-sufficiency. These funded supports and services are delivered to the NDIS participants through service providers. Therefore, finding the right service provider that meets your needs is very crucial for the success of your NDIS plan. They need to have sufficient experience and expertise that matches the participants' disability requirements.
Choosing the right disability support could be a daunting process but the right service provider will make the experience easy for you. The first step to choosing the right services and a suitable provider is to understand your own needs and to conduct research based on them. In case you are overwhelmed by the options, an easier choice to opt for is a registered NDIS service provider. Registered providers are required to meet strict government quality and safety standards. You can find the closest registered provider near you through the Provider Finder available on the NDIS website. But even if the service provider is registered, they may not be the right match for you. You need to talk to them and see whether you can communicate with them properly and whether they understand you and respect your choices.
They need to have credibility, experience, expertise and more importantly empathy and respect towards you. A competent team of staff including dedicated customer care is another green flag to look out for. A disability support provider will reach out to you promptly and will never make choices on your behalf but rather assists you in reaching a decision.
Aastha is a registered NDIS service provider based in Perth, WA. We have a team of experts who have years of experience and expertise under their belt. They are familiar with the various nuances of the NDIS. Contact us today and let's see whether we are a match.
---